General store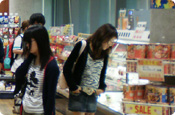 We supply stationary, daily appliances, word processors, personal computers, groceries, food, sports goods and other products required for campus life.
You can use photocopy machines.
You can order products that are not available in the store. Pleas ask the co-op staff for details.
Travel Agency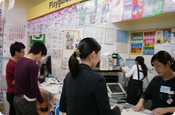 JR tickets, flight reservation (domestic and international), hotel bookings and various types of tours can be arranged.
Development, printing and enlargement of photos, telephone cards, movie theater tickets and home delivery service are also available.
Bookstore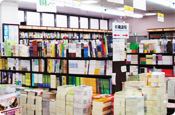 With the membership card, you can buy books, textbooks and magazines at a 10% discount rate (not applicable to all items).
You can order books which are not in stock. You can also order foreign books.
Cafeteria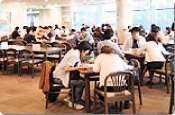 Tasty dishes are offered at inexpensive price. Various dishes can be enjoyed including set menu, daily specials, noodle dishes and curried rice. Party catering is also provided. The co-op cafeteria is a self-service system. Please return your tray when finished eating.