We recommend joining
WASEDA Univ. Co-op & Student Mutual Benefit.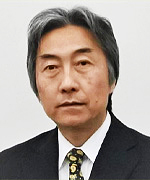 WASEDA University Co-op
Chairman
Prof. KURUMISAWA Yoshiki
(proffesor,Faculty of Law)
Please accept my sincere congratulations upon your entrance into Waseda University, and your entrance to the next stage of education.
Waseda University Co-operative(Waseda Univ.Co-op) is a nonprofit organization which is aimed to improve members' lives by combining members' wisdom and sharing finances within our organization. Our members are made up of under graduate students, postgraduate students and faculty members who study or work at Waseda University.
Today, membership of Waseda Univ. Co-op offers you a variety of benefits: -Purchase of books at discount of 10% off the original price. -Purchase of goods necessary for your study, research, and daily life at member prices. -Well-balanced nutritious meals at low prices. -Purchase of Waseda Univ. original personal computers and attending lectures at a lower price .
At the monthly board of directors meeting, board members who are student representatives , postgraduate students and faculty members discuss on equal terms, And manage Waseda Univ. Co-op. in order to take in Co-op members' opinions, ideas and suggestions to be reflected in the Co-op quickly.